ServiceNews Article
May 2015
B14100D Version 2
Center Rear Seat Belt Buckle Installation Is OK
AFFECTED VEHICLES
All 2014−16 five-passenger models
EDITOR'S NOTE: This article replaces the one posted in October 2014. Changes are highlighted in yellow.
On some five-passenger models, at first glance, the center rear seat belt buckle may look like it isn't installed right  (it looks crossed with the left outer buckle). Actually, it's OK. The outer buckles are intentionally mounted inboard of the center belt and buckle to give the passengers on either side more room to work their seat belts.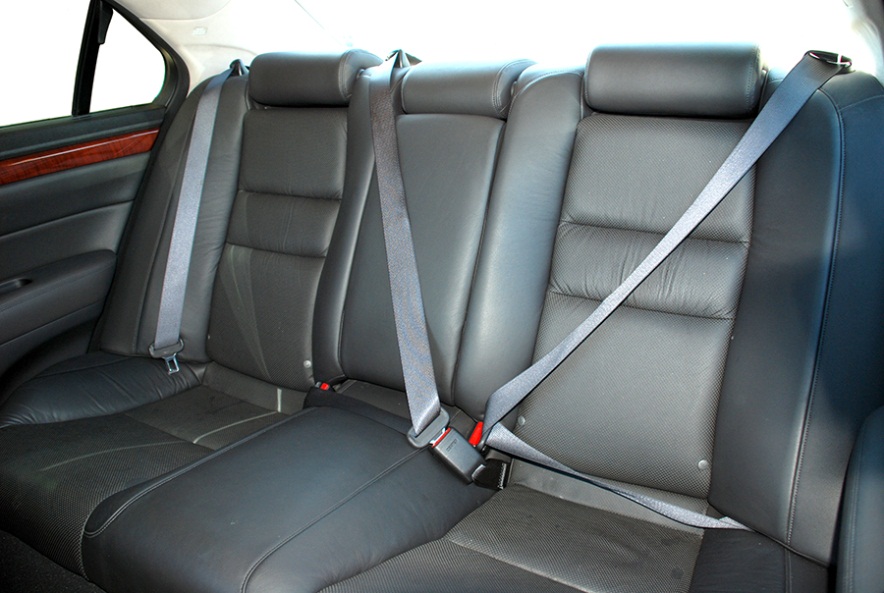 Don't unbolt the lower anchor plates to uncross the seat belts. Such a change in the belts' configuration, could affect their level of protection.
---
B14100D