ServiceNews Article
May 13, 2015
A15050B Version 1
Soft Set or Bad Connection at C505 Can Cause Various Electrical Problems
AFFECTED VEHICLES
2005−15 Odyssey and 2009−15 Pilot
EDITOR'S NOTE: This article replaces "No DVD Picture, No Compass Calibration, Security Alarm Goes Off," posted in August 2013.
A soft set or bad connection at C505 in the right A-pillar can cause any or all of these symptoms:
No picture on overhead screen (any source)
No sound from wireless headphones (any source)
Compass won't calibrate (models without navigation)
Security system alarm randomly goes off
Interior lights flicker
Rear climate controls won't work
No image in rearview monitor (if equipped)
Rearview mirror won't automatically dim
NOTE: Any of these symptoms can be intermittent.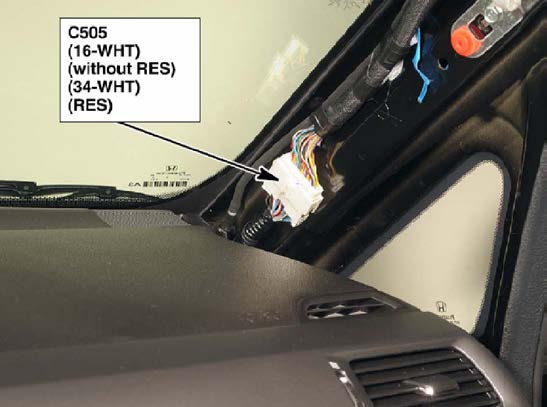 To fix this problem, check the connector and reset it if needed. If the connection is good, continue with normal troubleshooting.
---
A15050B