NHTSA Campaign Number: 15V559
Manufacturer Honda (American Honda Motor Co.)
Components ELECTRICAL SYSTEM
Potential Number of Units Affected 17,796
If the wires become damaged, the coil may overheat and cause the engine to stall, increasing the risk of a crash.
Summary
Honda (American Honda Motor Co.) is recalling certain model year 2015 Fit vehicles manufactured December 6, 2013, to August 28, 2014. The affected vehicles may experience damage to the wires inside the Plug Top Ignition Coils (PTC) due to improper protection against electrical noise.
Remedy
Honda will notify owners, and dealers will replace the Plug Top Ignition Coils with new design, free of charge. The recall began on October 9, 2015. Owners may contact Honda Automobile Customer Service at 1-888-234-2138. Honda's number for this recall is JT9.
Notes
Owners may also contact the National Highway Traffic Safety Administration Vehicle Safety Hotline at 1-888-327-4236 (TTY 1-800-424-9153), or go to www.safercar.gov.
Check if your Honda has a Recall
---
Service Bulletin
A15-060
June 23, 2016
02376 Version 3
Supersedes 15-060, dated September 16, 2015, to revise the information highlighted in yellow.
AFFECTED VEHICLES
| | | | |
| --- | --- | --- | --- |
| Year | Model | Trim | VIN Range |
| 2015 | Fit | ALL | Check the iN VIN status for eligibility |
REVISION SUMMARY
Under BACKGROUND, a note was added for vehicles that come in with the MIL on that are eligible for this recall.
BACKGROUND
The noise suppression capacitors inside the ignition coils may degrade over time causing the MIL to come on, the engine or fuel injection system to malfunction, or in severe cases, the engine to stall.
NOTE: If the MIL is on with DTC P0300 (random misfire detected) or P0301–P0304 (cylinder misfire detected), refer to service bulletin 16-034, MIL Comes On with DTC P0300, P0301, P0302, P0303, P0304, and do that procedure first.
Then, make sure you do this bulletin to complete the repair.
CUSTOMER NOTIFICATION
Owners of affected vehicles will be sent a notification of this campaign.
Do an iN VIN status inquiry to make sure the vehicle is shown as eligible.
Some vehicles affected by this campaign may be in your new or used vehicle inventory. These vehicles must be repaired before they are sold.
Should a dealership sell an unrepaired vehicle that subsequently causes an injury or damage because of the recalled item, the dealership will be solely responsible to the damaged party, and will be required to defend and indemnify American Honda for any resulting claims. To see if a vehicle in inventory is affected by this campaign, do a VIN status inquiry before selling it.
CORRECTIVE ACTION
Replace the four ignition coils and, if necessary, clean the spark plug connection ends.
PARTS INFORMATION
WARRANTY CLAIM INFORMATION
The normal warranty applies.
| | | | | | | |
| --- | --- | --- | --- | --- | --- | --- |
| Operation Number | Description | Flat Rate Time | Defect Code | Symptom Code | Template ID | Failed Part Number |
| 1175A2 | Replace the ignition coils and if necessary, clean the spark plug connection end. | 0.4 hr | 5YW00 | JT900 | 15-060A | 30520-5R0-003 |
Skill Level: Repair Technician
REPAIR PROCEDURE
Disconnect the ignition coil connectors.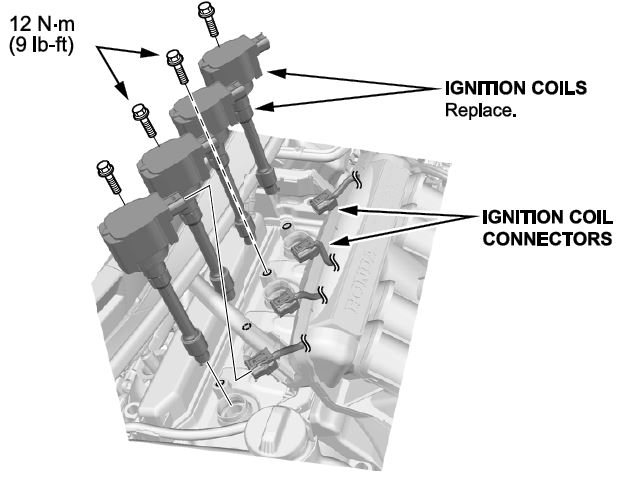 Remove the ignition coils.
Remove the spark plugs.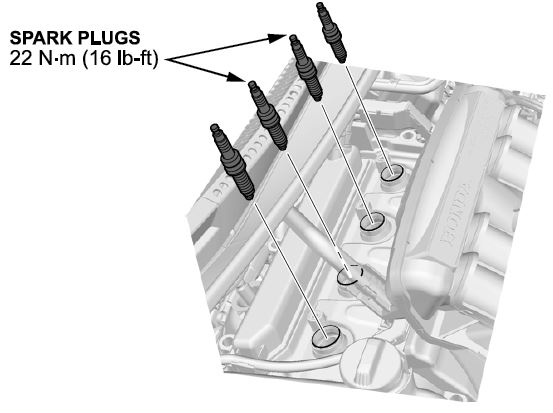 Inspect the connection end of the spark plugs.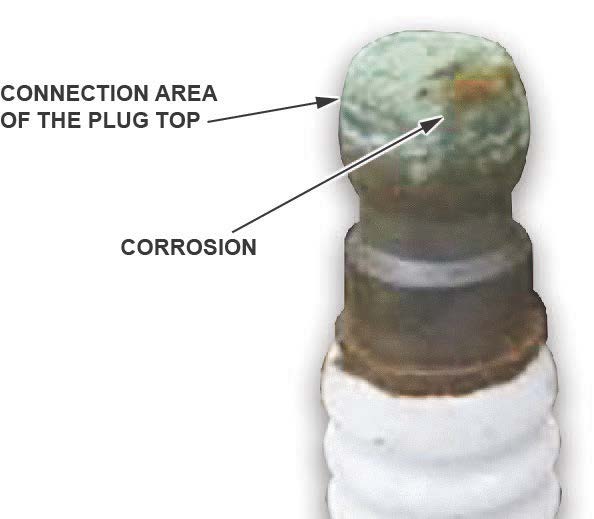 If the spark plug connection ends have corrosion on them, clean them with a commercially available cleaner, then reinstall the spark plugs and torque them to 22 N·m (16 lb-ft).
If the spark plug connection ends does not have any corrosion on them, reinstall the spark plugs and torque them to 22 N·m (16 lb-ft).
Install the new ignition coils and torque them to 12 N·m (9 lb-ft).
California residents only: Fill out a Vehicle Emissions Recall – Proof of Correction certificate, and use JT9 as the recall number. Give the certificate to your customer, and advise him or her to keep it as proof that the recall was completed. Your customer will need to submit this certificate to the DMV only if the DMV requests it. If you need more certificates, use reorder number Y0657.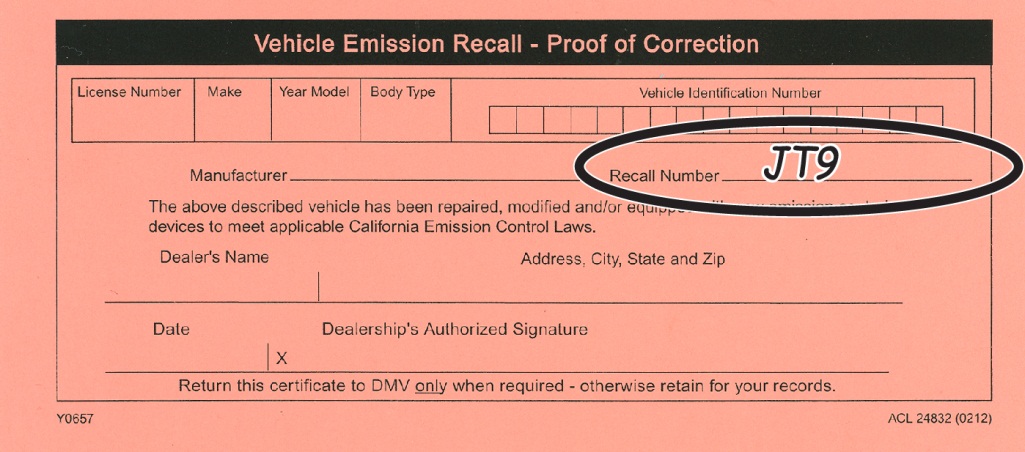 END
---
https://static.nhtsa.gov/odi/rcl/2015/RCRIT-15V559-6646.pdf
A15-060

---
https://static.nhtsa.gov/odi/rcl/2015/RCONL-15V559-9463.pdf
RCONL-15V559-9463

---
https://static.nhtsa.gov/odi/rcl/2015/RCRN-15V559-5697.pdf
RCRN-15V559-5697

---
https://static.nhtsa.gov/odi/rcl/2015/RMISC-15V559-6032.pdf
RMISC-15V559-6032

---
https://static.nhtsa.gov/odi/rcl/2015/RCAK-15V559-6322.pdf
RCAK-15V559-6322

---