ServiceNews Article
May 13, 2015
B15050C Version 1
AGM Battery Testing and Charging Precautions
AFFECTED VEHICLES
| Year | Model | Trim Level |
| --- | --- | --- |
| 2016 | MDX | MDX with Advance Package |
| 2015 | TLX | V6 with SH-AWD |
EDITOR'S NOTE: This article replaces "Battery Testing in 2015 TLXs," posted in September 2014.
When testing an absorbed glass mat (AGM) battery with the ED-18 battery tester or charging it with the GR8 battery diagnostic station, remember to select AGM under SELECT BATTERY TYPE, not FLOODED (FLA). If you don't select AGM, you won't get accurate results and the battery will get damaged when charging.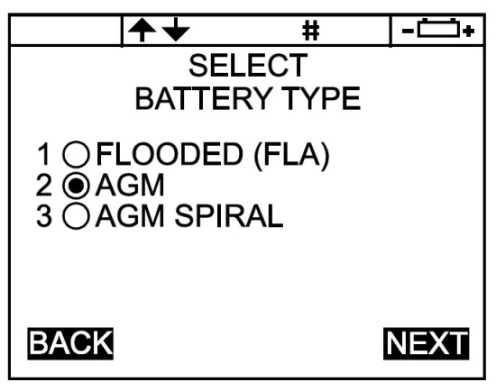 If your shop has battery chargers other than the GR8, don't use them to charge AGM batteries unless they have an AGM setting. If you do, the battery will get damaged and your warranty claim will be debited.
All batteries (flooded and AGM) for 2016 MDXs and 2015 TLX V6s are housed inside a box with a fan. This helps cool them down from the under-hood temperatures and promotes longer battery life. You'll find the battery type and CCA rating on a label attached to the top of the box.
Here's a look at an AGM battery and its label in a TLX: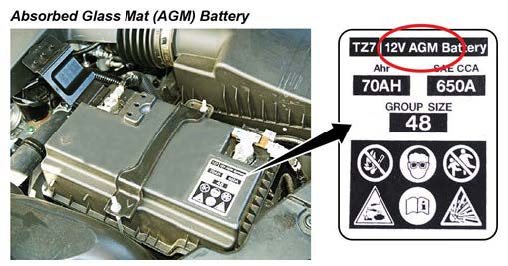 ---