A06-073
December 22, 2006
Applies To: 2002–04 CR-V – ALL
MIL Comes On With DTC P0451, P0452, P0453, or P1454
(Supersedes 06-073, dated September 29, 2006, to update the information marked by the black bar)
SYMPTOM
The MIL comes on with one or more of these evaporative DTCs stored:
PROBABLE CAUSE
The FTP (fuel tank pressure) sensor has an internal malfunction.
CORRECTIVE ACTION
Replace the fuel tank pressure sensor.
PARTS INFORMATION
WARRANTY CLAIM INFORMATION
In warranty: The normal warranty applies.
| | |
| --- | --- |
| Failed Part: | P/N 04101-PPA-A00 H/C 6884886 |
| Defect Code: | 03217 |
| Symptom Code: | 03203 |
| Template ID: | 06-073A |
| Skill Level: | Repair Technician |
Out of warranty: Any repair performed after warranty expiration may be eligible for goodwill consideration by the District Parts and Service Manager or your Zone Office. You must request consideration, and get a decision, before starting work.
DIAGNOSIS
REPAIR PROCEDURE
Remove the EVAP canister.
Remove the three EVAP canister bracket bolts and lower the EVAP canister bracket.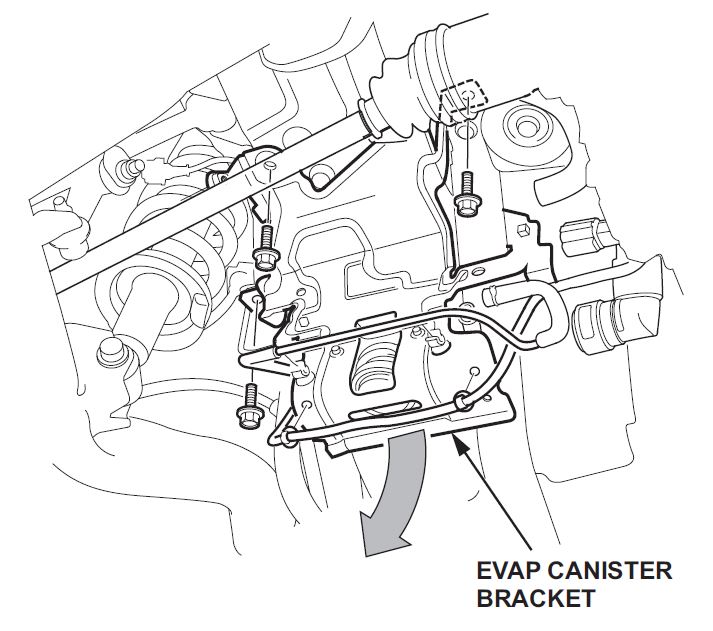 Remove the EVAP two-way valve and the fuel tank pressure sensor vacuum hoses. Then remove the EVAP two-way valve only.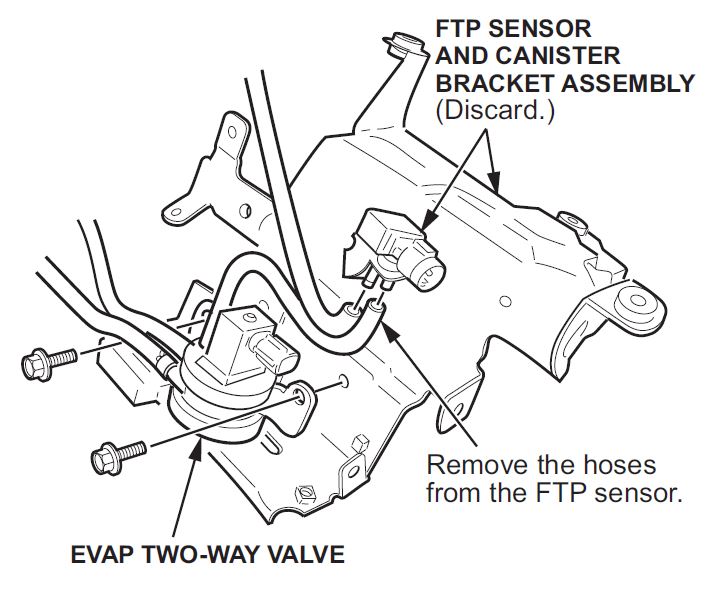 Install the EVAP two-way valve onto the new canister bracket.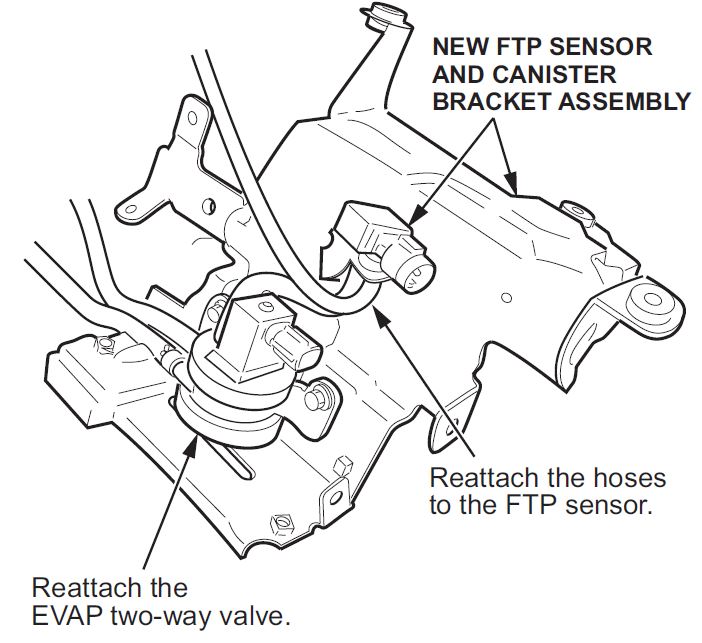 Install the remaining parts in the reverse order of removal.
A06-073


Price Disclaimer