A99-065
December 11, 2001
Applies To: 1999–2001 Odyssey – ALL
Inaccurate Odyssey Fuel Gauge
(Supersedes 99-065, 1999 Odyssey: Inaccurate Fuel Gauge, dated August 17, 1999)
SYMPTOM
The fuel gauge needle doesn't point to "F" after you fill the fuel tank, and/or the fuel gauge reading is not accurate when the tank is between 1/2 and full.
PROBABLE CAUSE
Sulfur deposits from the fuel affect the resistance of the fuel gauge sending unit.
CORRECTIVE ACTION
Replace the fuel gauge sending unit.
PARTS INFORMATION
REQUIRED SPECIAL TOOLS
| Description | Tool Number |
| --- | --- |
| Fuel Sender Wrench: | 07XAA-001010A |
WARRANTY CLAIM INFORMATION
In warranty: The normal warranty applies.
| | |
| --- | --- |
| Operation Number: | 310120 |
| Flat Rate Time: | 1.0 hour |
| Failed Part: | P/N 17630-S0X-A02 H/C 6183305 |
| Defect Code: | 039 |
| Contention Code: | B99 |
| Template ID: | 99-065A |
| Skill Level: | Repair Technician |
Out of warranty: Any repair performed after warranty expiration may be eligible for goodwill consideration by the District Service Manager or your Zone Office. You must request consideration, and get a decision, before starting work.
REPAIR PROCEDURE
Remove the second row seats.
Pull back enough of the rear carpet to expose the access panel on the floor.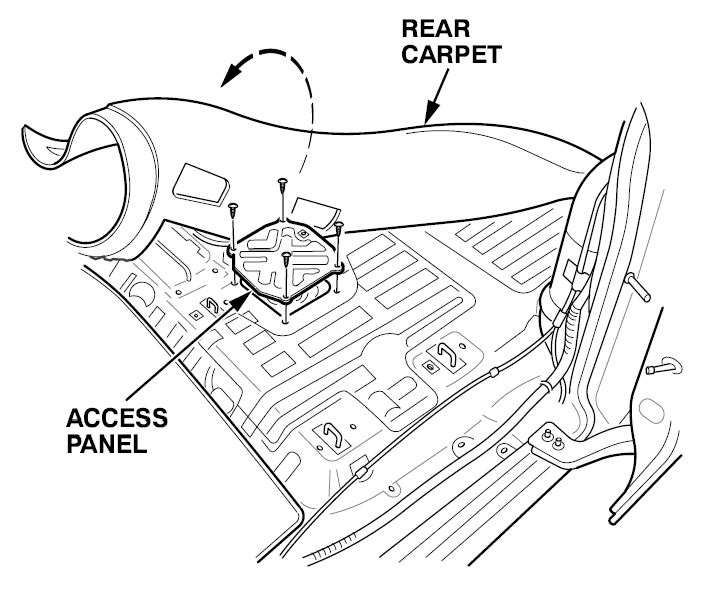 Remove the access panel.
Make sure the ignition switch is off, then disconnect the 5P connector from the top of the fuel pump assembly.
Remove the fuel fill cap.
Relieve the fuel pressure (see page 11-208 of the 1999–02 Odyssey Service Manual).
NOTE: Whenever you relieve fuel pressure, replace the two sealing washers for the fuel pulsation damper.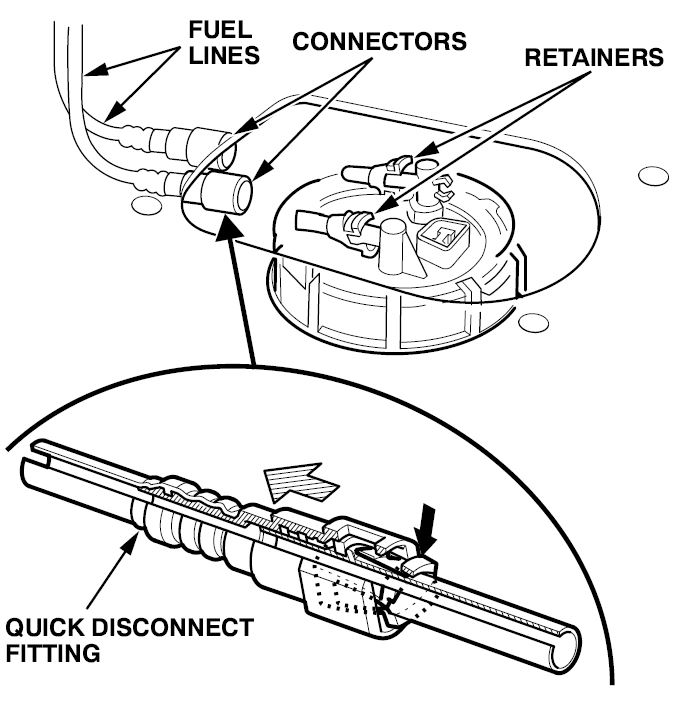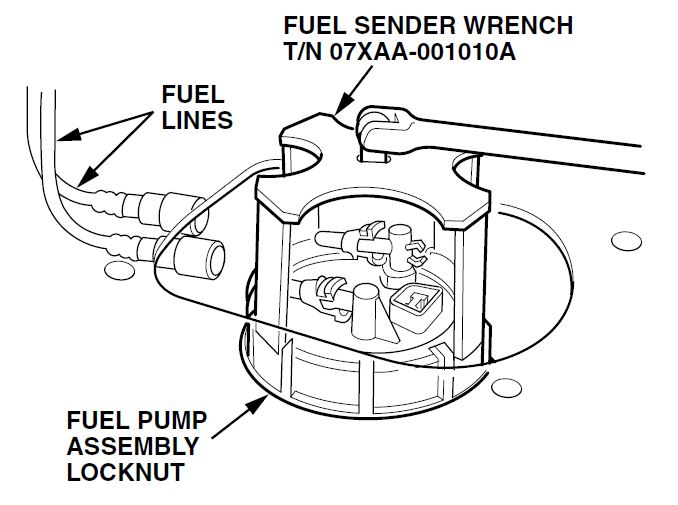 Remove the fuel gauge sending unit from the fuel pump assembly.