B01-044
December 3, 2001
Applies To:
2000-01 3.5RL – ALL
2002 3.5RL – From VIN JH4KA9 … 2C000001 thru JH4KA9 … 2C009442
Hesitation or Stall at Very Low Speeds
SYMPTOM
The vehicle may hesitate or possibly stall during very light acceleration when the throttle is opened gradually at extremely low speeds (walking speed). The engine can be immediately restarted. Recurrence is very rare because it requires a unique combination of driving mode, ambient conditions, and gasoline characteristics to exist simultaneously. A customer may describe only experiencing the symptom one time.
PROBABLE CAUSE
A PCM malfunction.
CORRECTIVE ACTION
Replace the PCM with an updated unit.
PARTS INFORMATION
WARRANTY CLAIM INFORMATION
In warranty: The normal warranty applies.
Operation Number:
121100
Flat Rate Time:
0.4 hour
Failed Part:
7820-P5A-A34 (2000–01)
37820-P5A-A35 (2002)
Defect Code:
093
Contention Code:
C05
Template ID:
01-044A (2000–01)
01-044B (2002)
Skill Level:
Repair Technician
Out of warranty: Any repair performed after warranty expiration may be eligible for goodwill consideration by the District Parts and Service Manager or your Zone Office. You must request consideration, and get a decision, before starting work.
REPAIR PROCEDURE
Remove the passenger's side door sill molding and right kick panel, and pull back the carpet.
Remove the PCM cover (four nuts).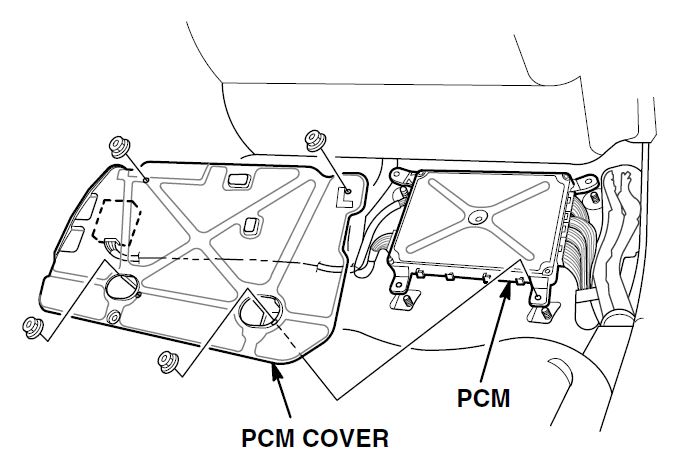 Remove the PCM. Disconnect the electrical connectors.
Reinstall the PCM cover. Torque the mounting nuts to 9.8 N·m (7.2 lb-ft).
Reinstall the carpet and the door sill molding.
Connect the PGM Tester to the data link connector. Make sure the PGM Tester has software version SN 201 or later.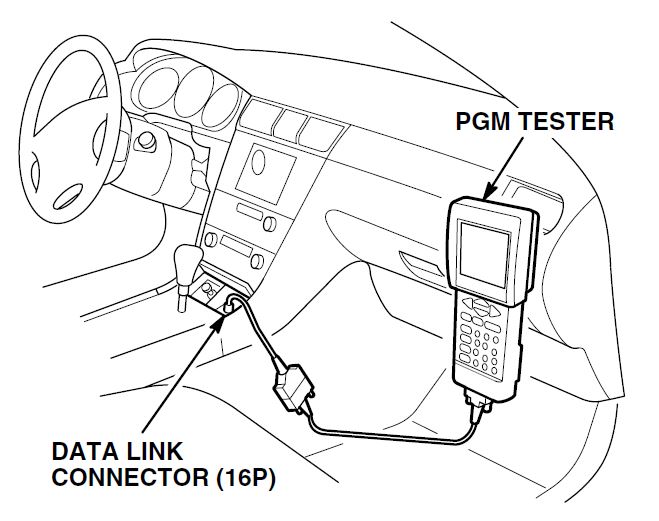 Select #5 (IMMOBI) from the MAIN menu.
From the IMMOBI menu, select #1 (REWRITE).
From the REWRITE menu, select #2 (ECM) and continue to follow the screen prompts.