B04-019
July 20, 2010
Applies To:
2004–06 TL – ALL with M/T
Brembo Brakes Squeal With Light Application
(Supersedes 04-019, dated January 20, 2007, to revise the information marked with the black bars)
REVISION SUMMARY
Under WARRANTY CLAIM INFORMATION, the flat rate time for labor operation number 410820 was changed.
Under REPAIR PROCEDURE, the requirement to refinish new brake discs was removed.
PROBLEM
The front brakes squeal with light pedal application.
CORRECTIVE ACTION
Refinish or replace the discs, and install new brake pads.
PARTS INFORMATION
REQUIRED MATERIALS
WARRANTY CLAIM INFORMATION
The normal warranty applies.
Failed Part:       P/N 45022-SEP-A53
Defect Code:     00401 Symptom Code:  04212
Skill Level:        Repair Technician
REPAIR PROCEDURE
NOTE: Do not use Molykote M77.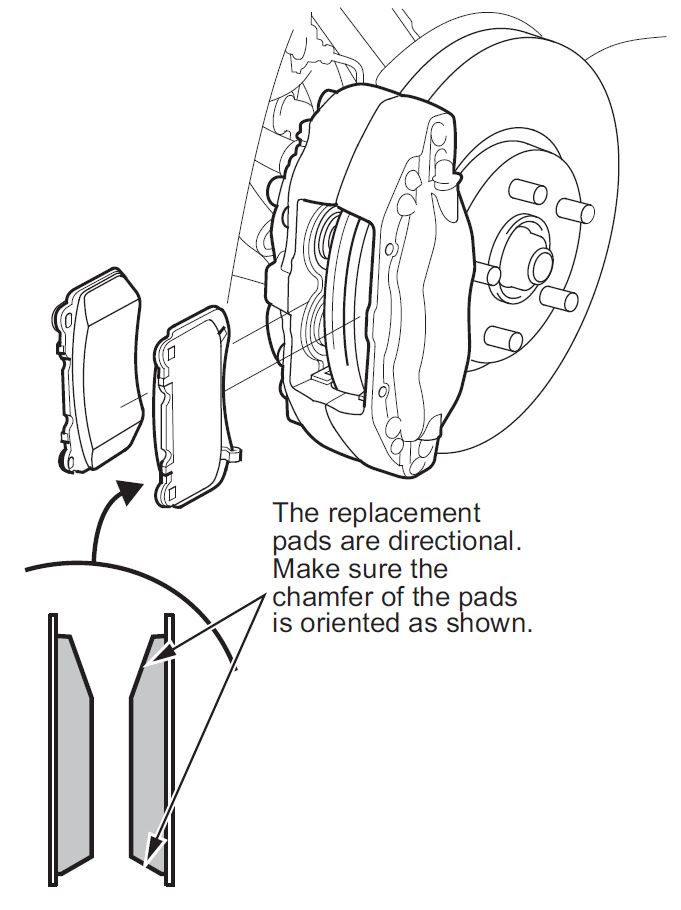 Reinstall the calipers and the brake pads. Make sure you install the pads with the larger chamfered edge up.
Test-drive the vehicle to make sure the problem is eliminated.
B04-019