March 12, 1996
YEAR
MODEL
VIN APPLICATION
BULLETIN NO.
1994 – 96
INTEGRA
See VEHICLES
AFFECTED
B96-007
Air Conditioning Inoperative
The A/C is inoperative. (The initial inspection reveals a loss of refrigerant.)
PROBABLE CAUSE
A hole is rubbed in suction line A by contact with the condenser fan shroud.
VEHICLES AFFECTED
All Integras with A/C:
3-DOORS
1994–95: All
1996:
LS – Thru VIN JH4DC4…TS007796
GSR  – Thru VIN JH4DC2…TS001877
RS  – All with dealer installed A/C
4-DOORS
1994–95: ALL
1996:
LS – Thru VIN JH4DB7…TS002253
GSR – Thru VIN JH4DB8…TS000470
RS – All with dealer installed A/C
CORRECTIVE ACTION
Replace suction line A and the receiver/dryer with the parts listed under PARTS INFORMATION.
Recover any remaining refrigerant in the system, and inspect suction line A for a rubbed-through hole.
Remove suction line A.
Remove suction line A (continued).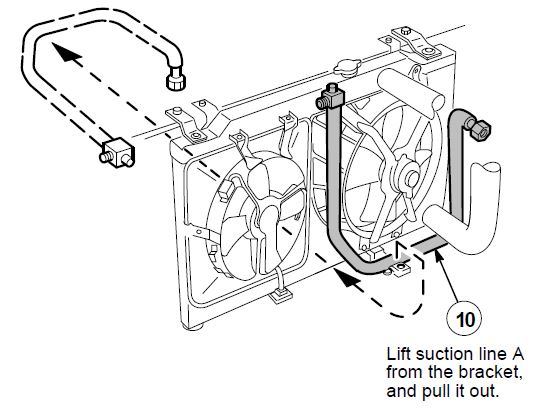 Install the new suction line A (see PARTS INFORMATION).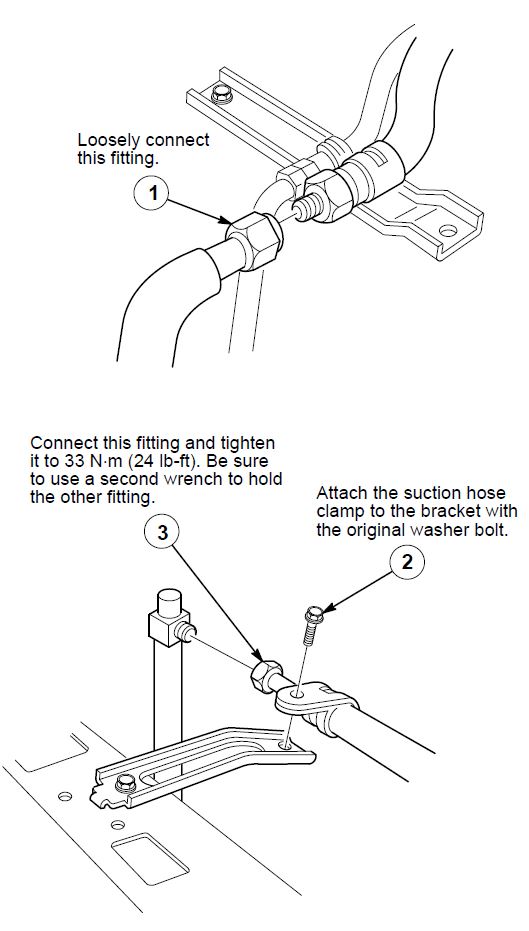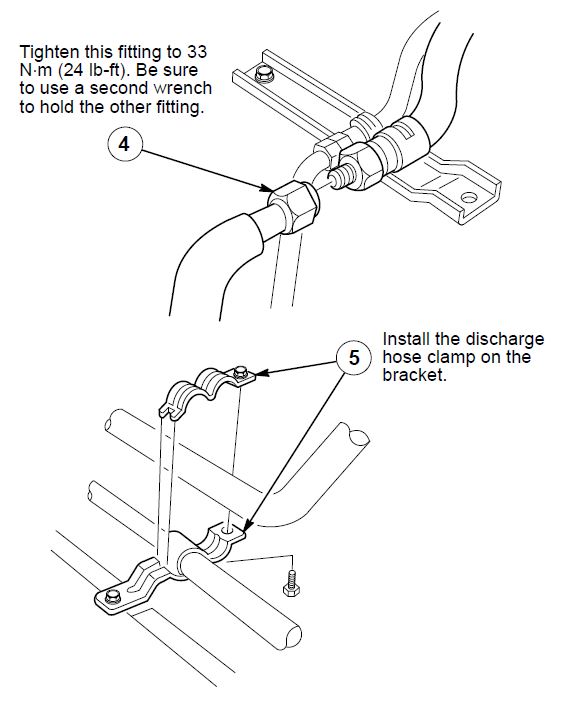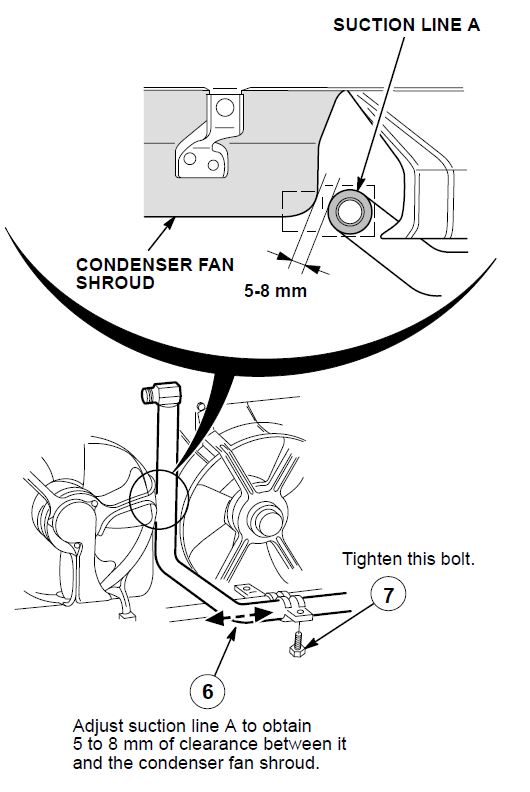 Replace the receiver/dryer.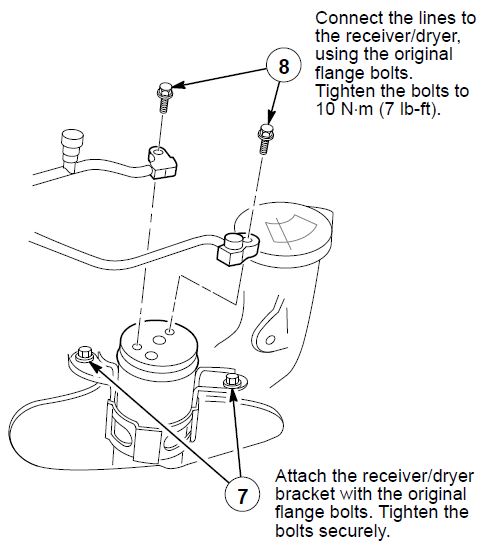 Reinstall the power steering fluid reservoir onto its bracket.
Evacuate the A/C system using a refrigerant Recovery/Recycling/Charging Station. Follow the equipment manufacturer's instructions.
Charge the A/C system with 650 to 700 grams (23 to 25 oz.) of HFC-134a refrigerant, and add 20 ml (20 cc, 1/3 fl⋅oz) of ND-8 refrigerant oil. Do not overcharge the system!
Check for leaks using a leak detector designedfor HFC-134a refrigerant.
NOTE: Because HFC-134a refrigerant is heavier than air, always check for leaks 360 degrees around all fittings.
PARTS INFORMATION
NOTE: Use this number to order the oil, but do not use it in the warranty claim.
WARRANTY CLAIM INFORMATION
In warranty: The normal warranty applies.
Out of warranty: Any repair performed after warranty expiration may be eligible for goodwill consideration by the District Technical Manager or your Zone Office. You must request consideration, and get a decision, before starting work.
OPERATION NUMBER
DESCRIPTION
FLAT
RATE
TIME
TEMPLATE
ID
WARRANTY
REIMBURSED PARTS
616103
Inspect; Recover any refrigerant; Replace suction line A and receiver-dryer; Evacuate; Recharge and leak test
1.2 hours
96-007A
PAG Oil (20 ml) – Enter

P/N 38899-020-999

R134a Allowance – Enter

P/N R134a-32
Failed P/N: 80321-ST7-A01
Defect code: 060
Contention code: B06